FOR DOG OWNERS & LOVERS
Upcoming Events
---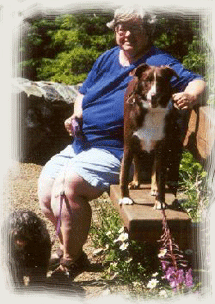 You can find Cheryl's writing at several other sites: At http://dogsinsociety.blogspot.com, you can read Cheryl's blog on the place of dogs in society, sometimes referencing current news or studies, and sometimes relating to her own dogs. At http://www.examiner.com/x-42699-Olympic-Peninsula-Dogs-Examiner, you can find Cheryl's almost daily columns on all things dog related to the Olympic Peninsula. If you have any plans to visit Washington's Olympic Peninsula with your dog, you can find places to stay and play, plus area-specific advice, here.




3rd Wednesday of most months
You can hear Cheryl's monthly radio show, PetSmith, between 1 and 2 pm Pacific time on station KONP 1450 on the Olympic Peninsula dial. You can also listen live on the web (and call in - we take questions) at www.konp.com.